Dave and Gus, Ace-Antiques
Hi, I'm Dave and a licensed Dealer (# 10728). I've been in the collectable business for over 12 years, firstly in Perth, Western Australian and since January 2004, in North Melbourne. I starting off collecting valve radios and progressed to coloured bakelite radios and advertising paraphernalia…….now I have a shop full collectables and an eclectic mix of curios for a range of collectors, from the person just starting out, to the more seasoned collector - there's something for everyone.

I also buy and sell on EBAY and have made hundreds of sales to a number of collectors around the world - check out my feedback testimonials from sales on Ebay - all 100% happy customers. I'm noted for my super prompt delivery and was once offered a gold medal for my bubble wrapping ability! Please visit my EBAY page to find out what I'm selling on-line - there are plenty of bargains to be had!
Now, the other handsome fellow in the photo is Gus…… he has his very own collection of female admirers and is always in the shop to meet and greet everyone who walks in the door…he understands a little Japanese and is often seen sun-baking out the front of the shop!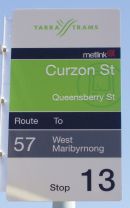 555 Queensberry Street
North Melbourne VIC 3051
Phone 03 9328 1710
Opening hours Wed-Sat, 12pm-5pm or by appointment.

Contact David@Ace-Antiques.com anytime

Dave's EBAY Store items are here
Got something you're looking for?
Email our antique hunter with a full description, at AntiqueHunter@Ace-Antiques.com
Got something to sell and want to know if we'll buy it?
Send a photo through to Selling@Ace-Antiques.com and we'll do our best to put on a valuation and give you a call or email back to let you know what it's worth.
The best thing to do though, is come in and have a look for yourself! Check out our huge variety of fantastic lighting, starting from the early 1900's, to art deco, right up into the 70's. Also, have a look at some of the wonderful and rare enamel signs, hard to find tin toys, stylish and sought after 'old' phones and clocks and a wide variety of impressive china and glassware on display! PLUS lots more…too much to put here! I also have an impressive range of valve and bakelite radios in my private collection and I'm always keen to speak with and meet other enthusiasts, so please feel free to drop in.
Dave and Gus look forward to seeing you soon.